Production of  compostable capsules, designed to hold products such as coffee, for Nespresso compatible machines.
Excellent preservation of content due to their high resistance to oxygen and impact.
Our capsules are certified by TÜV Austria and comply with disintegration and degradation regulations.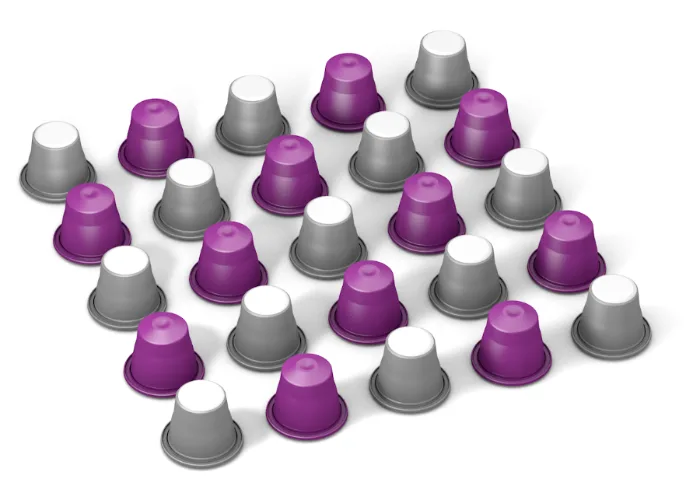 Made with Ok Compost Industrial and Ok Compost Home materials suitable for food contact. With biodegradable and compostable qualities, the PICK PRO model is sealed with biodegradable film on the back.
Part design by Gisbert Plast S.L., for the use in machines compatible with the Nespresso model.
Clean Room Injected Parts (RSI).
The capsules can be manufactured in different color ranges. According to customer needs. Other colors besides the exposed range can be requested.
Our BIOCAPS | G models are:
BLACK CLOSED and PICK PRO
BIOCAPS | G capsules provide an extremely effective oxygen barrier, ensuring that the aroma and excellent flavor of your coffee are fully preserved over a long shelf life. That's outstanding performance for any capsule, not to mention its biodegradable elements.
BIOCAPS | G capsules solve different issues regarding waste renewal, biomaterial permeability and end of life options. TÜV certifies our 90% capsule disintegration after their use in 6 months.All this without compromising quality, which provides important advantages, especially in economic terms.
BIOCAPS | G capsules are manufactured with certified materials:
INDUSTRIAL COMPOST and HOME COMPOST.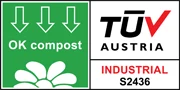 OTR
Oxygen permeability
INDUSTRIAL: 3,8 cm³/m².24h
HOME: 2,5 cm³/m².24h
Closed cup capsule. Compact and durable design, for Nespresso coffee machines.
Open cup capsule with a biodegradable film to facilitate its perforation, for Nespresso coffee machines.
Ok compost INDUSTRIAL
Biodegradable injectable polyester compound (PLA). The biodegradable and compostable material allows organic recycling of the capsule.
Molding applications: coffee capsules, etc.
Suitable for molded injection parts.
Recommended thickness range <1.1 mm.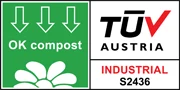 Product compliance guaranteed by the procedure for the granting and use of the 'OK compost Industrial' brand
The capsules, being a product for food contact uses, are injected and stored according to sanitary requirements.
The capsules are packaged in plastic bags and inside cardboard boxes.
The packaging is identified with labels where the batch is used for product traceability.